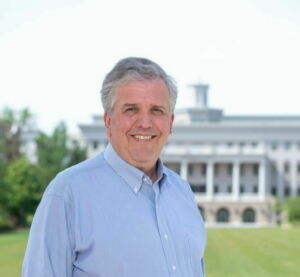 The Second Annual Faith Based Convening took place, Sunday September 17, through Monday September 18, 2023. Dr. Greg Jones, president of Belmont University in Nashville, Tennessee, and Dr. Liz Gulliford, Associate Professor in Psychology at the University of Northampton spoke at the event. The Convening covered how faith-based institutions navigate faith commitments and service to the common good, and was especially keen this year to identify the most effective practices in this area.

Before being appointed President of Belmont University, Dr. Greg Jones was Dean of Duke Divinity School. He has also served as Vice President and Vice Provost for Global Strategy at Duke University, and Provost and Executive Vice President at Baylor University. He has also authored and edited 19 books, including the recent Navigating the Future: Traditioned Innovation for Wilder Seas (with Andrew P. Hogue). Jones is also an ordained United Methodist minister. 
Dr. Liz Gulliford is an Associate Professor of Psychology at the University of Northampton. She has a long-standing interest in research on human strengths and her conceptual and empirical work has been published across a range of academic disciplines, including psychology, philosophy and education. Gulliford has given a number of invited presentations nationally and internationally to both academic and lay audiences. In the last year, alongside her academic publications, she has also written four story books for children aged 7 -12 that present the topics of forgiveness, gratitude, courage and hope in a critical yet accessible way.