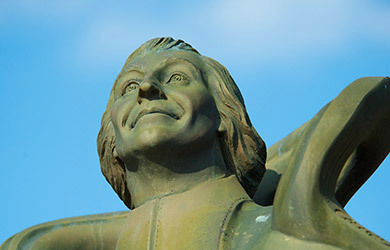 Example makes a much greater impression on the mind and heart than words.
Saint John Baptist de La Salle
Why Character and Virtue Education?
Ever since Saint John Baptist de La Salle inaugurated a new approach to education more than 300 years ago, the formation of the whole student has been the heart of Lasallian Catholic education.  With a renewed focus on character and virtue education, Saint Mary's University of Minnesota continues to shape the lives of our students through holistic character development and the cultivation of intellectual, moral, and civic virtues.
Whether our 5,600 students are pursuing an undergraduate, graduate, or doctoral degree at our residential college in Winona or at our Twin Cities campus or fully online, Saint Mary's offers a transformational education.  We help students discover the truths in the world around us and the character within us.
Subscribe to our Newsletter!