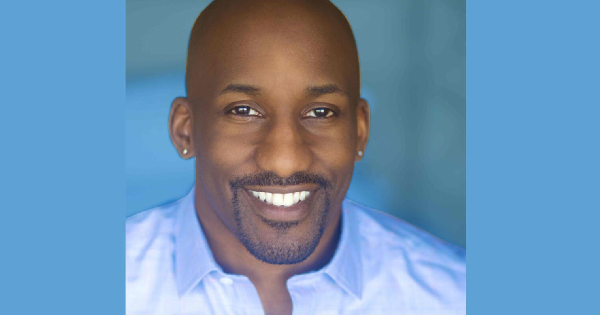 Saint Mary's was proud to welcome alumnus Michael Lehan to speak on "Athletics, Relationships, and Character" on Thursday, October 6. After a standout football career at Hopkins High School in Minnetonka, Minnesota, Lehan continued to play four years at the University of Minnesota, where he was named team captain during his senior year. He would later get drafted by the Cleveland Browns in the fifth round in 2003 and go on to enjoy a six-year career with the
Browns (2003-05), Miami Dolphins (2006-2008), and New Orleans Saints (2008). Desiring to give back after his professional career, Lehan came to study education at Saint Mary's University of Minnesota. He earned his Master of Arts in Educational Leadership, Educational Specialist Degree, K-12 principal licensure, and superintendent licensure. Lehan graduated with a Bachelor of Science in Family Social Sciences in 2002 from the University of Minnesota. He also
earned a Doctor of Education from the University of St. Thomas.
Lehan served as Dean of Students and Assistant Principal for the Osseo Area Schools, the fifth-largest school system in Minnesota. He was soon promoted to Principal of Osseo Senior High School, a role he held for five years that led to him being named 2019 "Hennepin Division Principal of Year" and 2020 "Principal of the Year" by the Minnesota Association of Secondary School Principals.
During his tenure, he guided Osseo Senior High School to its first-ever ranking as one of "The Best High Schools" in the nation by US News & World Report, an honor the school held for three straight years. Lehan was promoted to his most recent role of Assistant Superintendent for Equity and Achievement for Osseo Area Schools in July 2020 and was recently honored as a Distinguished Alumni by the College of Education and Human Development at the University of
Minnesota.
Currently, Lehan is the Head of School at IMG Academy in Florida, an internationally recognized prestigious sports, performance and educational institution. Established in 1978 with a pioneering concept known as the Nick Bollettieri Tennis Academy, IMG Academy has since grown to become a global phenomenon.
Lehan is actively engaged in community service and various mentorship programs, including serving on the boards for The Bridge for Youth homeless shelter, the University of Minnesota Foundation, and Saint Mary's University of Minnesota, as well as partnering with Hope & Home, a foster care located in Colorado Springs.
This event has passed. For more information or questions about the event, contact cve@smumn.edu
Share